2017: A Noteworthy Year of Several "Firsts"
---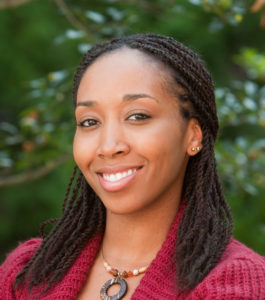 Dear YBMen enthusiasts, Happy New Year!
This year has really taken off and (honestly) I am still trying to process all of our exciting events from last year!
Fortunately, 2017 proved to be a noteworthy year for the YBMen Project as we had several "firsts" to celebrate. Not only did we hire a new Project Coordinator, Manny Richardson, but we were also able to undertake our largest wave of data collection to date! Thanks to the generous support from the Stephen C. Rose Legacy Foundation (The Steve Fund), we were able to implement the YBMen Project with 50 young Black men at Michigan State University and Ohio State University. Our team has been very busy working with our campus partners to transform gender norms, enrich mental health, and engage in social support with young Black men across two states in the Midwest.
In addition to our growing staff and busy fieldwork, are celebrating two awards made to the YBMen Project last year (see photo below). We received two awards from the University of Michigan FastForward Medical Innovations Program: one for being the best medical innovation in the category of Health IT and another for being the "Crowd Favorite." Finally, the YBMen Project had its busiest travel season to date as we spent the second half of 2017 making our debut at Harvard University, the University of Toronto, and Columbia University. Future connections and collaborations are still pending, so stay tuned for more about our growing network.
Our 2017 was so exciting…. we cannot wait to see what 2018 holds.
Here's to a new year and new adventures,
Dr. Daphne C. Watkins, Director
The YBMen Project