​​​​​​​Young Black Men, Masculinities, and Mental Health Project
Transforming Gender Norms* Enriching Mental Health* Engaging Social Support
January 2017
---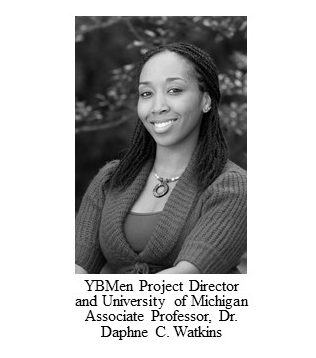 Greetings friends, Happy New Year!
My name is Daphne C. Watkins and I am pleased to share with you our inaugural newsletter for the Young Black Men, Masculinities, and Mental Health (YBMen) Project.
You are receiving this newsletter because ​of​ your interest in, passion for, and work with boys and men of color, and your commitment to improving the living, learning, and working conditions of under​-represented males more ​broadly.
​​​​​​​I conceptualized the YBMen Project back in 2008 as a face-to-face mental health education and social support intervention for 18 to 30 year old black men. But after seeing the interest and excitement around social media outlets during those early years, my team and I launched the first YBMen Project via Facebook in the fall of 2014.
​​​​​​​The goal of the YBMen Project is exactly what our tag line reads: we aim to improve the lives of young black men by transforming their gender norms, enriching their mental health, and encouraging their engagement in social support. The innovation behind the YBMen Project is that we deliver it using popular culture references (e.g., YouTube videos, popular songs, music artists, photos, and relevant news stories) and through our 5- to 8-week long curriculum that we co-develop with our partnering institutions and implement via Facebook.
​​​​​​​To date, we have worked with faculty and staff at Jackson College (Michigan)​, Washtenaw Community College (Michigan), University of Michigan,​ and Eastern Michigan University whose YBMen participants experienced lower depressive symptoms, more expansive definitions of gender norms, and stronger social support networks compared to those who did not participate in the project.
​​​​​​​Our outcomes are promising, and have given us hope that with continued partnerships, targeted tailoring, and sustained support, we can reach more young Black men. So I invite you to read our newsletter and connect with us. Share your thoughts, ideas, and (of course the) challenges associated with your current work. Let's keep our lines of communication open, as we work together to impact the lives of boys and men of color.
---
​​​​​​​What is the YBMen Project?
The Young Black Men, Masculinities, and Mental Health (YBMen) Project is a culturally-sensitive and gender-specific program to better understand and address the pressures experienced by young Black men, especially issues related to their masculinity and mental health.​​​​​​​
​​​​​​​The YBMen Project takes place over 5 to 8 weeks, and uses the social media platform, Facebook, to provide mental health education and social support to young Black men using information and prompts from popular culture (e.g., YouTube videos, photos, lyrics, and current headlines). Our team leads daily discussions by facilitating interactive communication between participants through posts, comments, "likes," and "shares."
​​​​​​​Preliminary results from our initial YBMen Project with young Black men at Jackson College (Michigan) found that depression scores decreased among men who participated in the YBMen Facebook group but not among men in the comparison group.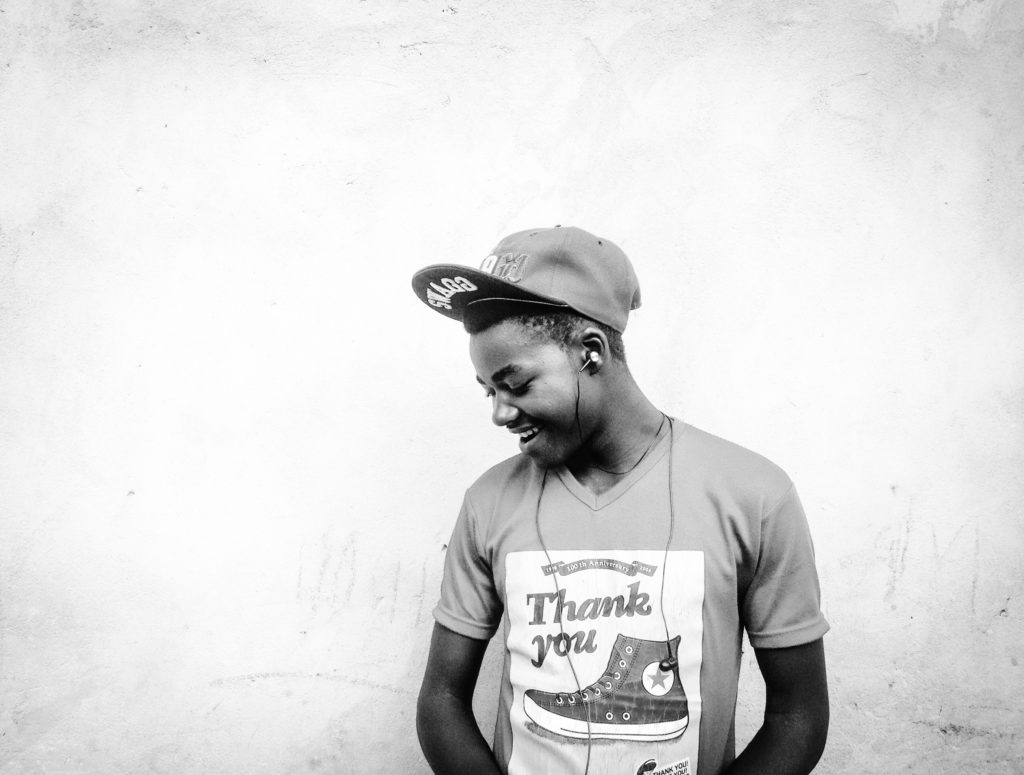 ---
​​​​​​​Why Young Black Men?
The media's coverage of the 2014 shooting of Mike Brown in Ferguson, MO, and the events thereafter highlighted the tensions associated with race, gender, and class that affect the lives of young Black men. Young Black men often experience discrimination, encounter narrow stereotypes, and face significant economic, neighborhood, and social hardships. Many stresses experienced by young Black men are unique to them and are related to deeply held beliefs about what it means to be Black and what it means to be a "man."
​​​​​​​Young Black men who believe they are not living up to the expectations placed on their race or their gender are at a high risk for substance abuse, depression, and anxiety. In addition, beliefs about masculinity discourage taking care of oneself and seeking healthcare.
​​​​​​​Despite this, the mental health challenges experienced by young Black men have largely been left out of national conversations about this group. Programs are needed that are sensitive to culture and gender and that aim to improve the living, learning, and working conditions of young Black men.​​​​​​​
---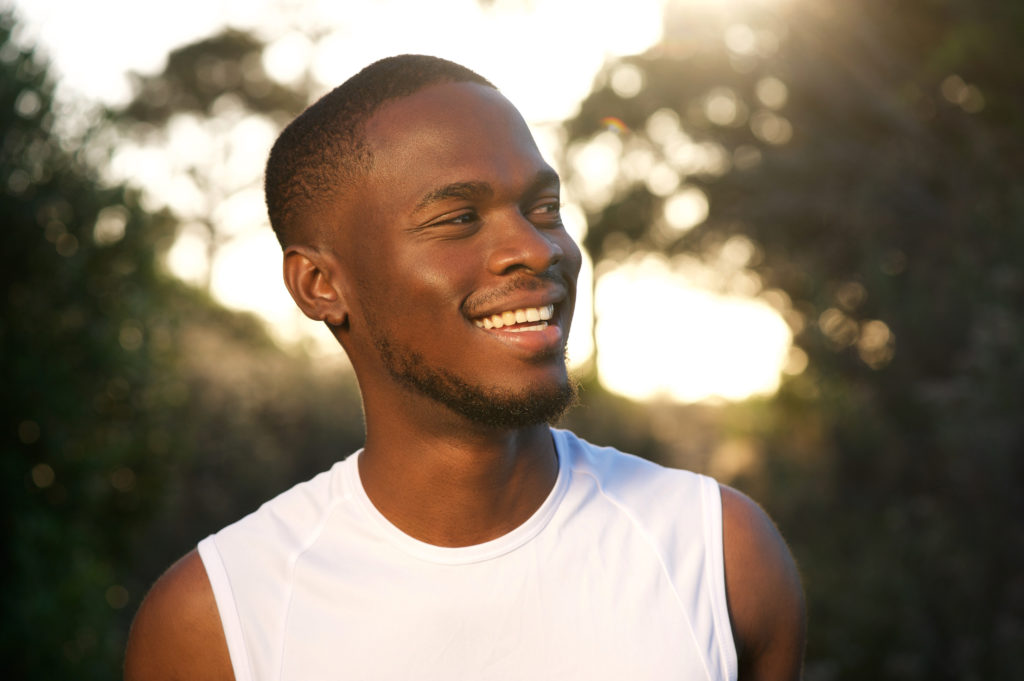 ---

​​​​​​​The YBMen Project: The Early Years
The first piloted version of the YBMen Project was completed with 30 men at Jackson College, located in Jackson, Michigan. Findings included:
Depression scores decreased for Facebook group members, but NOT for the comparison group
88% of Facebook members looked at YBMen posts every week
63% of Facebook members actively participated each week
100% of participants felt Black men should be concerned about their mental health
Don't take our word for it. This is what YBMen Project participants from Jackson College said during the first iteration in 2014:
I actually had an incident about two months ago where a friend of mine was murdered around the corner from my house. Obviously I wasn't happy after that, but…it was nice going to the YBMen group and see all these other Black men who we all coming from different walks of life ……. we're still striving to be better, and do better things… I actually stopped drinking half way through this, entirely. I don't drink and that's from like two or three times a week. I feel like that stemmed, well, from the YBMen group somehow, you know? And I haven't really addressed it until just now.
I would say I really enjoyed mostly being in an arena where I could hear the opinions of other Black men. Who I would assume, were really just … putting themselves into their posts, you know. No one's trying to impress anyone like any certain way, you know everyone's just being themselves and giving their opinions … it seemed like there's no masking… I thought it was really cool because I don't often get that… and I feel like with the YBMen group, it's like 100% that and not 10%, so that was really nice cause I don't get that often, not with Black men.
The second iteration of the YBMen Project was conducted at Eastern Michigan University with 22 black men in 2016. Data are still being analyzed, however preliminary findings suggest that participants have said:
They enjoyed the project overall;
Though Facebook was not their primary social media source, they found it helpful for the intervention; and
They enjoyed talking with the interviewers.

---
​​​​​​​
​​​​​​​What is Next for the YBMen Project?
​​​​​​​Our team is committed to developing low-cost, high impact health promotion programs that utilize social media to engage and support the health of young Black men. We are currently working on expanding and lengthening the YBMen Project, as requested by participants.
​​​​​​​Looking ahead, we plan to carry out the YBMen Project in several locations across the United States, focusing on different health issues affecting young Black men. We believe the YBMen Project not only directly improves the lives of young Black men, but also has a ripple effect on the communities they live in and has the potential to influence service providers and policies affecting young Black men's lives.